Every year as I approach Knockout's anniversary I like to reflect on where the club and I have been and look ahead to where we are going. This past year has been whirlwind of ups and downs! Thankfully more highs than lows, but I always remember you can't have the good without the bad.
Lots of great things happened in my life personally that I feel so blessed for! My favorite moment...Matt and I getting married on July 1st in Las Vegas! It was a blast and such a fun and special time for us! I want to thank you all again for your love and support!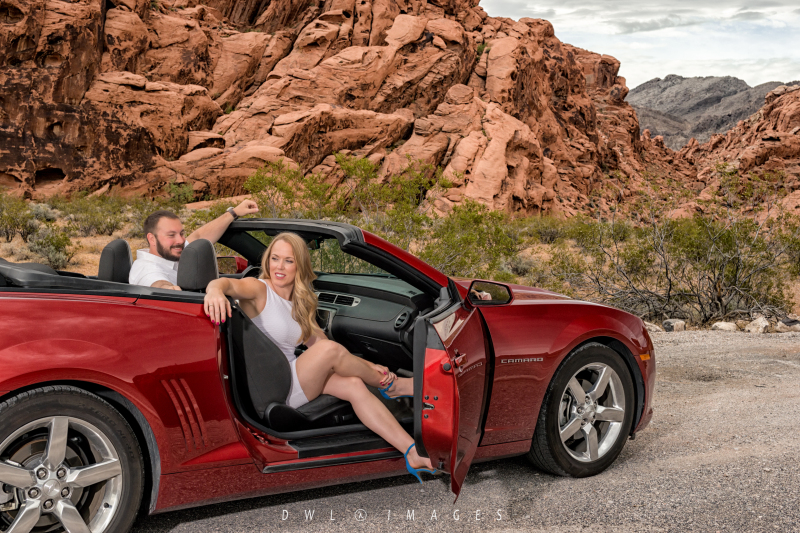 As for Knockout, it's been a rollercoaster ride this year. We've experienced lots of change in staff and members. While change is tough, it's always welcome in my world because I truly believe you need change to grow. With that change also came our
spot on WGN
which was such an amazing opportunity. When one door closes another always opens.
I could go on and on about all the little behind the scenes changes that have impacted the culture and growth of KO, but I won't bore you with those details and instead share with you my current vision and plan.
Over the years Knockout has changed it's class offerings and about 2 years ago we went to a boxing studio only. While I think that direction had it's benefits, I feel that after much time spent reflecting and working with my business coach, staying solely a boxing studio could be detrimental to the growth of KO and our mission! We need change, we need to shake things up and we need to offer you & future KO's more! Why? Because not only do you deserve more, but I hate the fact that I have the knowledge and resources to offer more, but until now I've had to refer you to other facilities to get the training we can provide. So now it's time to rip off the band-aid and launch Knockout into the next chapter of our journey.
We will be offering a new class called KO Fitness along with KO Boxing.
Learn more about classes here!
We also are bringing 4 new coaches on staff.
Meet them here!
This is all being put in motion to make KO better than it's ever been. I want to have a strong team of coaches so we can diversity what we offer and provide you with more training opportunities. In the coming 4-6 months I will be working with my new team of coaches to prepare them for their personal training certification and get them developed as rockstar KO coaches!
My goal is by early next year to offer you more classes, more training times, and an even more awesome community! I know it's going to feel like a lot of change and it will take some time for all of us to adjust, but I strongly believe this is the direction KO needs to go to truly make a difference in the world and the lives of women everywhere! What we have at KO is special and I hate for me not to be able to reach more women, so with more coaches I can do more. Not only does this allow us to give you more, but also helps us grow our community by offering classes that attract women not interested in boxing (so they don't have to train at places that you know ....I'm not a huge fan of LOL). Plus I will now have some time to market the gym and work on other projects that I haven't been able to make progress on with me doing everything solo.
I am excited as hell of course a little nervous. While I'm the type of person that loves change, it's also a little anxiety provoking to make big changes. I have been running solo for a while now and delegating and passing the baton is never easy, but I am 100% confident in the women I have picked to have on my team. I can't even begin to express how excited they are to be part of the KO Coaching Team and help make you and KO better. They each truly believe in Knockout, our mission and each of you. Of course they are a little nervous (the unknown is always a bit scary), but with my leadership, our programming, and the amazing support of the KO Community I know they will rock and you all will have a blast working with them.
So bring on year 6! We are more ready than we've ever been to grow and improve! I know this is the start of great things for KO! Along with the new coaching team and classes, our KO Ambassadors are also working hard to strengthen our community and make KO the best place on Earth (okay that's a bit of an exaggeration LOL, but I'd like to think all my KO's love being at the gym). It takes a village and I couldn't be more grateful for the village of women I have with my new staff, ambassadors and KO's! It may sounds corny as hell, but I believe we can make a difference in this world and help women live happier, healthier lives and truly unleash their greatness!
I know all the craziness that Knockout has been through this past year has simply been getting us ready for greatness! There is so much potential now for KO to be your one stop shop for your health and fitness needs! I have a renewed vision for Knockout Women's Boxing Club's future and I'm excited to see it all unfold! So Knockouts here we go...let's make year 6 great!
Oh and we have so much room for activities now without the boxing ring! We just added some more training tools today and will continue to adding more to help you be the strongest, most awesome version of you that you can be!